McCauley Chiropractic Reviews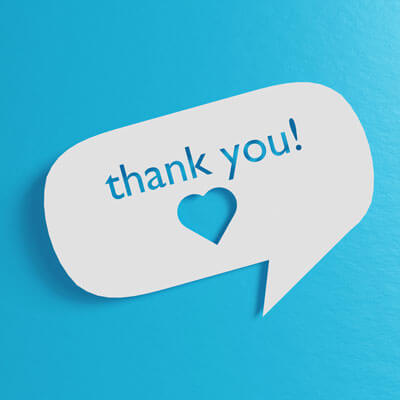 What Our Rochester Patients Say
At McCauley Chiropractic we love when patients share with us their feedback and comments after chiropractic care. Please read our patient testimonials below to see what other people have achieved through their tailored treatment plans with us.
Share your stories too! Click here to send us your feedback so that we can help to spread the word about the benefits of natural McCauley Chiropractic care.
For more information, or to schedule an appointment contact us today.


Wonderful Practice
"Wonderful practice! Very friendly and helpful staff." – Sabrina D.
Friendly Staff
"Really enjoyed my first visit. Friendly staff and great chiropractor practice. Thanks!" – Jonas K.
Fabulous Care
"McCauley Chiropractic is fabulous!" – Natalie M.
Very Impressed
"Very impressed. Office staff is efficient and friendly. Dr. McCauley is professional, but very approachable and down to earth." – Chris R.
Made My Pregnancy Easier
"The care that Dr. McCauley and his staff have given my family and me over the years has been top notch! It's wonderful to walk into an office and feel at home because everyone knows your name and is genuinely concerned about your wellbeing. If it's a simple realignment to maintain good health or an adjustment to aid me through my pregnancies Dr. McCauley has always been available when I've needed him the most! I'm sure I would have ended up on bed rest if Dr. McCauley hadn't helped my lower spine and hips readjust to the weight of pregnancy. Thank you McCauley Chiropractic!" –  Rachel P.
Reduced Low Back Pain
"I have been to 5 different chiropractors in my lifetime and I have never had such positive results as I have had from Dr. McCauley. I would recommend him to anyone. He takes time to listen and understand your problem completely then determines what he needs to do to help in your recovery. I had lower back pain that I suffered with for 8 months before I met with Dr. McCauley. He doesn't push to put you on plans like some other chiropractors do. Just recommends what you should do to get the results you want. I have been seeing him for about four years. My father also sees him when he has occasional neck problems which he had just recently. It's been two weeks and my father is back to himself and credits Dr. McCauley for it." – Jeannine G.
Speedy Recovery From Injury
"Dr. McCauley has provided excellent care to our family over the last 5 years. He helped our college-aged son to a speedy recovery following a soccer injury. He also provided much needed relief to my husband after an acute upper back and neck strain made even daily tasks a challenge Will highly recommend this practice in the future." – Amy H.
Stopped My Migraine Headaches
"Life altering! In the weeks since I began treatment at McCauley Chiropractic I have not had a single migraine. Not only are my headaches gone, but overall my body feels better. I highly recommend Dr. McCauley in treating migraines, as well as for overall health concerns. The staff is wonderful and the environment is very welcoming. My treatment will continue in a preventive capacity." – Tiffany P.

McCauley Chiropractic Reviews | (248) 650-5525