Massage Therapy in Rochester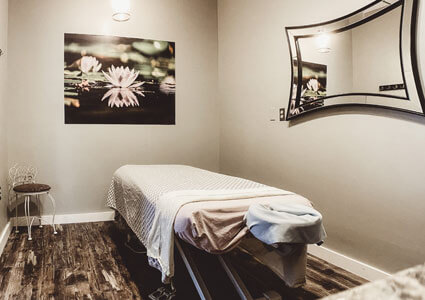 Deep tissue massage therapy is offered to all our current chiropractic patients in Rochester Hills. Massage therapy offers many benefits, and in conjunction with chiropractic care, is one of the best methods to relieve stress, headaches, and pain.
Through manipulation of the muscles and pressure to the body, massage therapy increases circulation, sending oxygen throughout the body. The physiological results of massage therapy are astounding, including a reduction in pain, faster muscle recovery during sports and fitness activities, and a more balanced, relaxed body.
New Patients

Massage Services
Deep Tissue
Pre/Post Natal
Relaxing Swedish
Myofascial Release Techniques
Yoga/Thai
Sports Massage/Stretching
Specialty Services
Hot Rocks Massage
Muscle Warming/Detoxing Mud Wrap
Ear Coning
All massages include paraben free oils or lotions that can be scented or unscented per your preference, using 100% essential oils. Your massage may also include hydro/cryo-therapy using oils lotions or gels for that purpose and heated towels to assist in relaxing the muscles.
Our Massage Therapists
Sarah Shevela – Available M, Tue, F, and two Saturdays per month
Marie Randazzo – Available W and two Saturdays per month
BOOK AN APPOINTMENT
McCauley Chiropractic is noted as the place to go in Rochester, Rochester Hills, Troy and the Shelby Twp. area for therapeutic massage. Contact us to schedule your appointment with Tina or Sarah.
Massage Cancellation Policies
We have adopted the following office and cancellation policies: In our commitment to provide the best therapeutic massage experience to all of our clients and out of respect and consideration of our therapists' time, we have adopted the following policies:
Cancellation/No Show Policy:

We respectfully ask that you provide us with as much notice as possible. Please understand that when you cancel or miss your appointment without providing a 24 hour notice we are often unable to fill that appointment time. This is an inconvenience to your therapist and also means our other clients miss the chance to receive services they need. For this reason, you will be charged 50% of the massage service fee for the first missed session and 100% of the massage service fee for each session after that.
Multiple services (of 2 or more) require a 48-hour cancellation notice.

No Call/No Shows:

If you are a no call/no show for your massage session, you will be charged for the full price of your massage session.
In cases of bad winter weather, please give us a 2-hour notice before your appointment when needing to cancel or reschedule due to bad road conditions. We have some therapists who live outside of the Fairborn area, and they will have to leave earlier than usual to accommodate any bad road conditions. If you cancel less than 2 hours or are a no call, no show you will still be charged the previous fees.
If you are booking your massage appointment within 24 hours of the actual appointment, there is no cancellation, and you will be charged the full amount of the scheduled massage service.
An invoice with be sent and the balance will need to be paid in full before any future sessions can be booked.

Massage Therapy Rochester, Rochester Hills MI | (248) 650-5525